A short while ago I was accepted to be a part of the Canadian Beauty Bloggers network! One of the ladies did a fun tag for us to do, and here's mine!
What was the first makeup item you ever purchased?
The first I ever purchased with my own money was a Revlon's Iced Amethyst lipstick.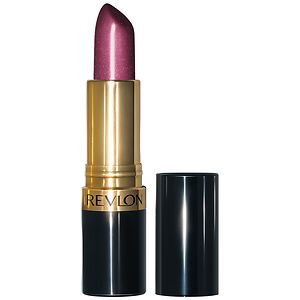 (Picture credit: drugstore.com)
What colour/type of lipstick is taking over your collection?

Red! I decided a while ago that I didn't have enough red lipstick and then purchased a ton to 'compensate'. Then Sephora put out this year's birthday gift and now I may or may not be hooked on NARS Velvet Lip Pencils...
What is the best drug store brand item you have ever purchased?
Wet N Wild's Comfort Zone palette. It's beautifully pigmented, smooth, blendable and a must-have for any makeup beginner!
(Photo credit: community.sephora.com)
Name one high end item that is at the top of your wishlist and why.
NARS Audacious lipsticks- I'd never buy one full price but they're gorgeous and if I'm going to buy a lighter pink lipstick I want it to be amazing quality.
Here's the shade I want, Juliette!
(Picture credit: Sephora.com)
Show us a picture of an item from your stash that has the best packaging.
If you mean 'prettiest', then that would be my Anna Sui lipstick. If you mean most efficient, then my Too Faced phone palette is the most practical.
Which beauty technique would you like to master?

Liquid eyeliner! I have hooded eyes so the eyeliner always smudges before it has a chance to dry.
What does your beauty storage station look like? (Share a picture if you'd like)
I have a three-shelf standing rack with several organization units in it, along with this beautiful brush/eyeliner holder that my sister made me.
What is the best part of being a CBB?

The support when it comes to anything, whether it be makeup, blogging or finances! I've only been a CBB for a very short time but I've already gained so many valuable tips and friends.
Which brand do you WISH was available in Canada, but isn't?

LORAC! I need that Pro palette...
Explain your one beauty discovery that totally changed the makeup game for you.

Eyebrow powder. I have gaps in my brows and could never understand why my face didn't look put-together until I started filling them in.
Pick one palette from your collection – show us a picture of it, and tell us why you LOVE it.

My Smashbox on the Rocks Luxe palette- it's huge, great quality and has all the eyeshadow I'll ever need, really!
What is your 'holy grail' item and why?
TheBalm's Mary Lou Manizer. It makes my skin look amazing and defines my cheekbones, plus looks awesome as an eyeshadow.
Lightning round!!!!!
Lipstick finish – matte or shine?
Shine!
Nail polish – solid colour or glitter?
Glitter!
Foundation – liquid, solid, or powder?
Powder!
Lip gloss or lip balm?
Gloss!

I had so much fun doing this tag! Thanks, Shawna!